This year, the Garden Club of the Upper Keys is celebrating 70 years since its inception in June 1952.
During the 2022-2023 club year, we will be holding a variety of special events to commemorate our  beginning and longevity.
We invite you to return to this webpage to learn of these events, to  join in our celebrations or even as a new member!
Upcoming Garden Cleanups, Meetings & Events - Open to the Public
We are a not-for-profit organization dedicated to promoting, developing and conserving the natural beauty of the Florida Keys.  
Our meetings, workshops and special events provide education and information on the fun of gardening in the Keys.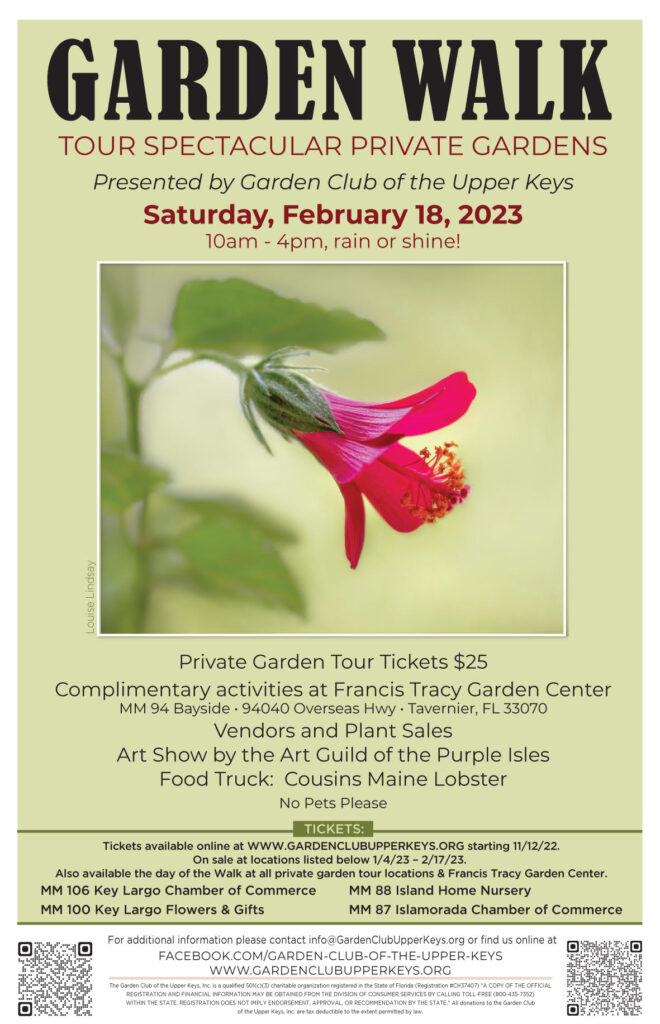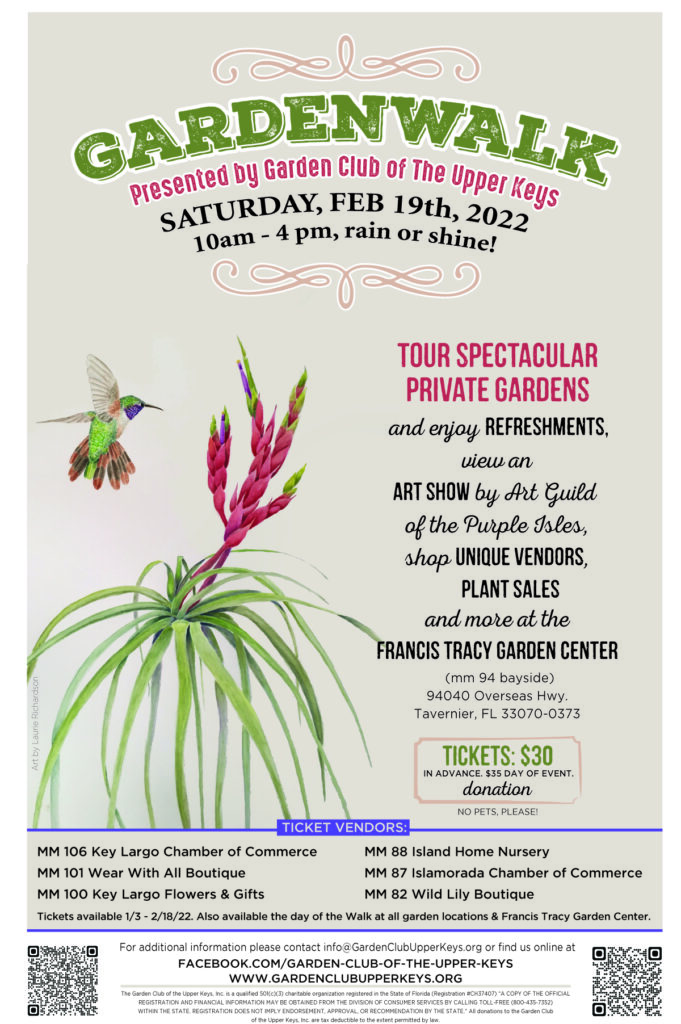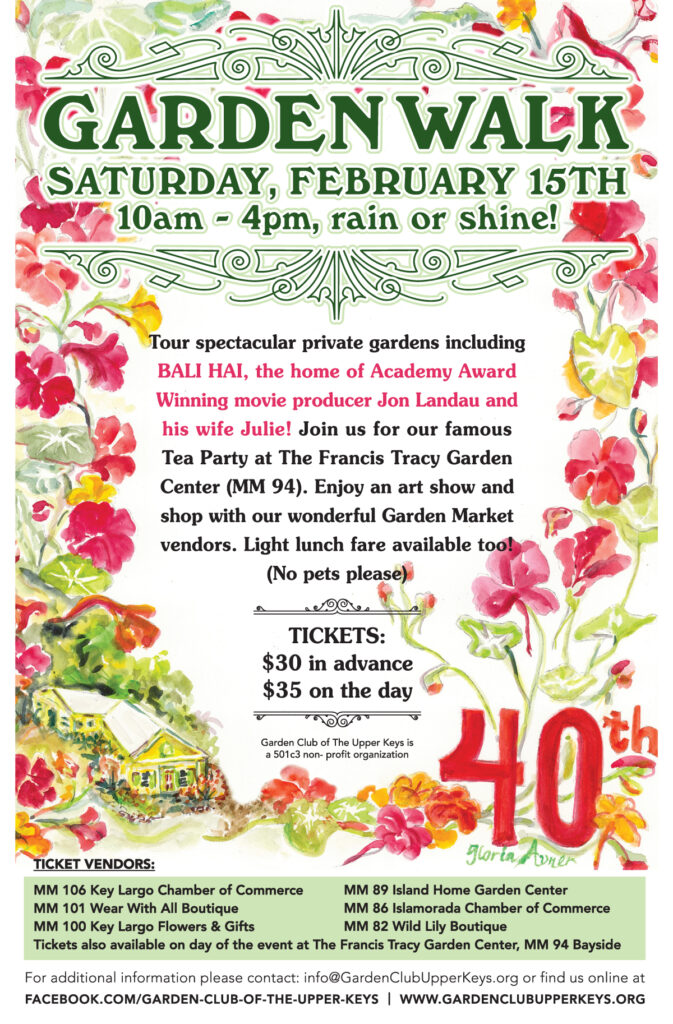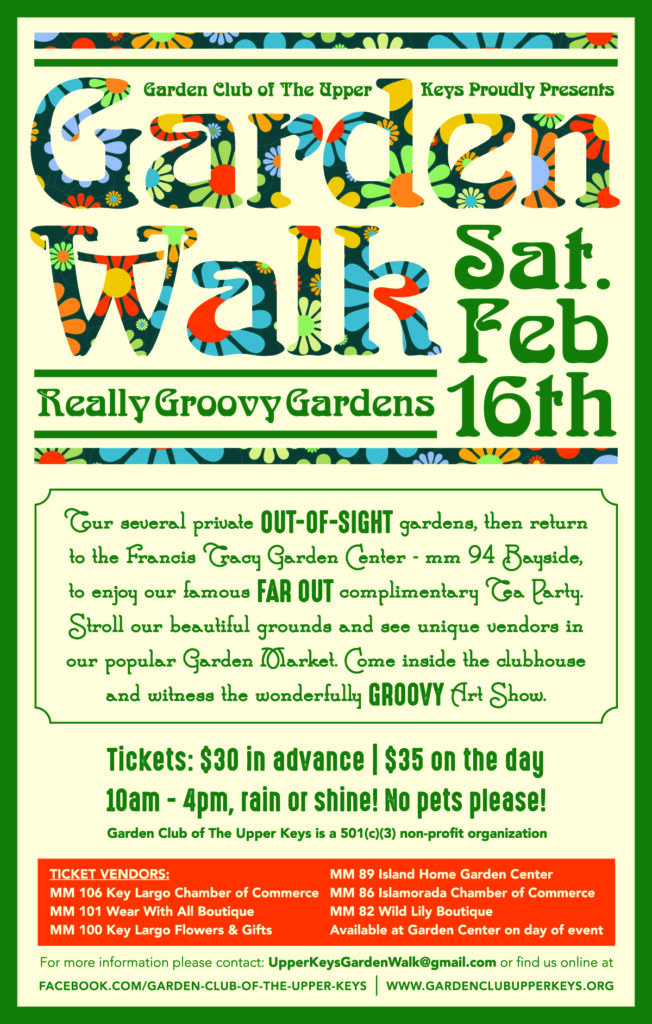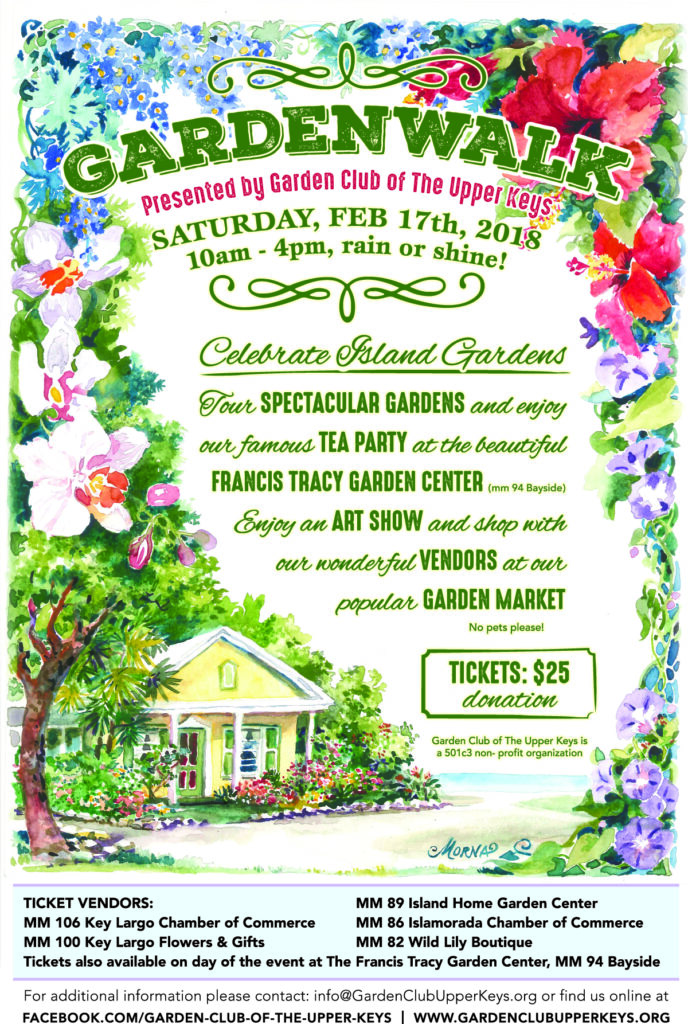 (click on logo to go to site)
The Garden Club of the Upper Keys, Inc. is a qualified 501(c)(3) educational organization registered in the State of Florida, registration #CH37407. All donations are tax deductible to the extent permitted by law.  
A COPY OF THE OFFICIAL REGISTRATION AND FINANCIAL INFORMATION MAY BE OBTAINED FROM THE DIVISION OF CONSUMER SERVICES BY CALLING TOLL FREE 800-435-7352 WITHIN THE STATE.  REGISTRATION DOES NOT IMPLY ENDORSEMENT, APPROVAL OR RECOMMENDATION BY THE STATE.