We are a not-for-profit educational organization dedicated to promoting, developing and conserving the natural beauty of the Upper Florida Keys.
Our meetings, workshops and special events provide education and information on the fun of gardening in the Keys. 
Membership is open to all who are, or want to be Keys gardeners, no green thumb required!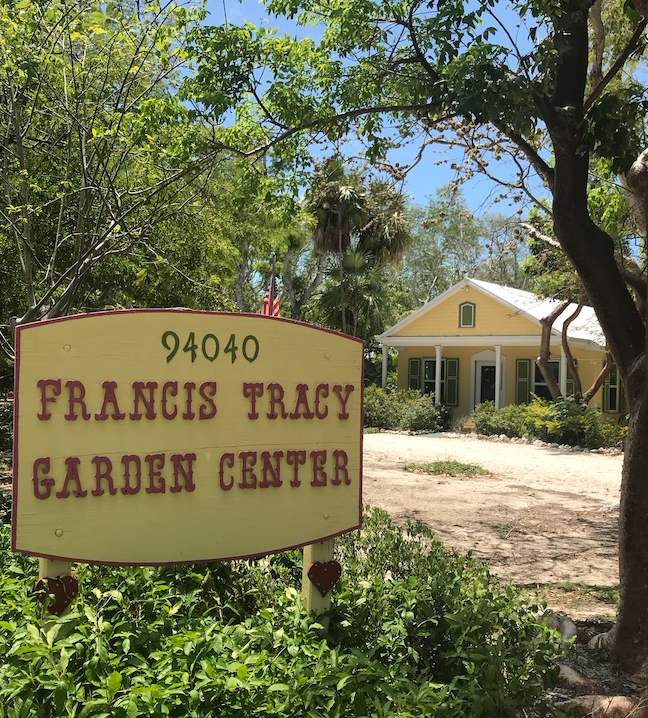 The Francis Tracy Garden Center is currently closed.  We hope to reopen as conditions permit with a new program year and rejuvenated spirit.
We want our members, friends and family to stay healthy during this potentially stressful COVID-19 time.  Our Board of Directors will determine the timing of the Center's re-opening and the appropriate level of Club activities based on up-to-date data, information, and government guidelines at that time.
In the meantime, stay safe and healthy, and hope to see you soon.
March 16, 11:00 ZOOM Meeting
"Backyard Bugs: The Good and the Bad", presented by Michelle Leonard-Mularz, Environmental Horticulture Agent for UF/IFAS.  more info…
Members' Garden Get-Together, March 17 from noon to 1:30 PM
Members' Garden Get-Together, March 31 @ 10 AM
Garden Walk 2021 Cancellation
Due to the uncertainty surrounding COVID-19, the Garden Club has found it necessary to cancel Garden Walk 2021.  We will miss our friends and guests touring our beautiful island gardens but feel it is necessary to err on the side of caution and safety for all involved.  
Scenes from Garden Walk 2020 can be enjoyed by following the link below: