All donations are tax-deductible and benefit activities which help meet the Garden Club of the Upper Keys' mission to develop, promote, protect and conserve the natural beauty of the Upper Keys. We accomplish our mission through education and in cooperation with our members, residents and visitors.
Donations support general operations and overall fiscal expectations. Those made at the $50 level and above receive name recognition in our online newsletter.
Thank you for your support!
Activities Which Benefit from Your Donations

Historic Francis Tracy Garden Center
Built in 1956, the Francis Tracy Garden Center, the clubhouse for the Garden Club, is the nucleus for all club activities.  These range from popular and well-attended lectures to social and cultural events and meetings.   Gifts offset speaker honorariums, marketing, and costs associated with maintenance and equipment needed to preserve this historic building.
Community Outreach
Protecting the natural beauty of the Keys is accomplished when club members donate their time to enrich our community. They may plant native plants and ornamentals in community gardens such as those maintained at Island Dolphin Care's sensory garden and REEF's garden. They may cook and serve meals at God's Kitchen or enrich patients' lives at PKNC by instructing flower arranging. They may hold workshops for children to learn to plant or host seminars on native plants.  Your support will help develop and conserve the natural beauty of the Upper Keys.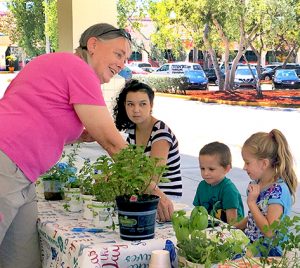 Francis Tracy Gardens
The Francis Tracy Gardens attract gardeners, tourists, and amateur botanists. The long-term goal is to create a user-friendly catalog documenting the plant species in the gardens and become an eco-tourism destination; the short-term goal is to identify and label plants allowing visitors to explore the gardens in an organized, self-guided fashion. Your gift will help augment these educational efforts.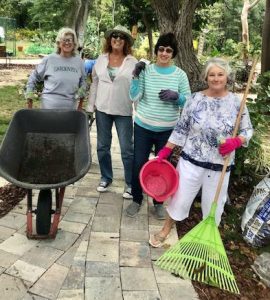 The Garden Club of the Upper Keys, Inc. is a qualified 501(c)(3) educational organization registered in the State of Florida, registration #CH37407. All donations are tax deductible to the extent permitted by law.  
A COPY OF THE OFFICIAL REGISTRATION AND FINANCIAL INFORMATION MAY BE OBTAINED FROM THE DIVISION OF CONSUMER SERVICES BY CALLING TOLL FREE 800-435-7352 WITHIN THE STATE.  REGISTRATION DOES NOT IMPLY ENDORSEMENT, APPROVAL OR RECOMMENDATION BY THE STATE.