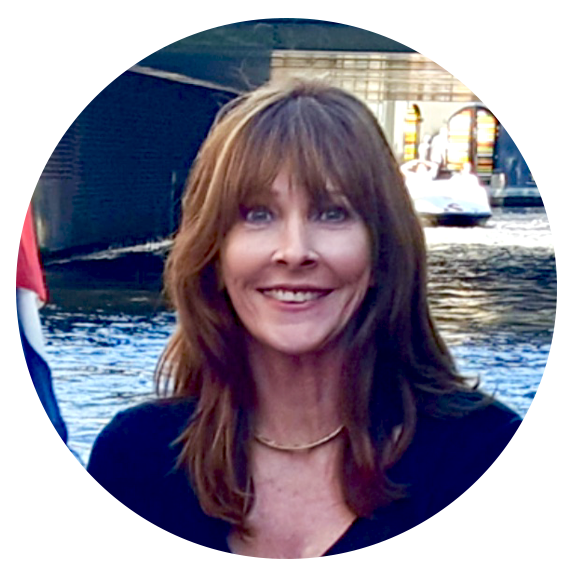 Happy March to all.
I hope everyone had as much fun at our 40th annual Garden Walk as I did. The weather was wonderful, and we had so many guests and vendors enjoying the day.
Thank you to all members who helped, it's our dedicated members who make us a success.
Do remember anyone can attend our board meetings. The next one is March 10, 2020, at 10:00 am. The board looks forward to seeing all of our members who are in town at the member's only garden walk on March 11th.
Check our web site often for club information.
It is that time of year again… nomination time. Please, if you are contacted by a member of the Nominating Committee agree to serve on our board or a committee.
The board meetings are monthly in season and we try to keep them short. This is a great way to get to know each other and to get involved. We all share the work and have fun at the same time. In order for the Garden Club of the Upper Keys to stay strong and survive, we need people to serve on the Board. Please do your part. We thank you in advance.
Kathy
A Call For Your Donation Receipts
From GCUK Board of Directors
In our February Board meeting, the topic of "in-kind" (non-monetary) donations came up. It was noted that many Garden Club members have donated plants, garden pots, various materials, supplies, etc. to the club but haven't reported those donations to the Board, because they were not looking to be reimbursed.
It was also noted that many of our Garden Club members are unaware that we have established procedures in place to track all sorts of charitable gifts and donations.
There are three primary reasons we want to track this information more accurately going forward: 
We want to acknowledge the generosity of our club members. But, allow us to stress here that your donation may be deemed as "anonymously given" if you prefer that. Only a few officers need ever know who has made a donation. We still need to know of the donation.
We know that recording in-kind donations will help us prepare more accurate budgets of our various ongoing projects and fundraising events.  This info is vitally important to the club.
We anticipate that accurate donation data may prove useful (or even be requested) in completing our various upcoming grant applications, as a demonstration of the internal support provided by members of our club.
For these three reasons, we kindly request that you gather your receipts, from THIS club year (which started June 1, 2019) and submit them to Debbie Sue Jonas, Charitable Gifts and Donations Coordinator. We are happy to provide you with a federal tax donation receipt for these if you should choose.
In seeking your receipts, please think back to these activities to which you may have given non-baked goods donations:
Holiday Craft Market of December 2019,
Clubhouse Yard Sale 2020, and
Garden Walk of February 2020.
Do note that in-kind donations are not limited to contributions relating to these fundraising events though. Some members have purchased and donated various garden-related items, administrative office supplies, even clubhouse or hostess goods and kitchen maintenance products. These are all examples of worthy in-kind donations.
To process your in-kind donations, Debbie Sue will record them in our cumulative, club-year by club-year spreadsheet, and then pass that donation data along to our Garden Club Treasurer, in turn.
But what if you did not keep your past receipts?  We request that you document your past donations, to the best of your recollection, and submit your best "guess-timation" of them to the Charitable Gifts and Donations Coordinator all the same.
For the rest of this club year (through May 31st) please gather your donation receipts and submit them to Debbie Sue at monthly meetings, or via snail mail. Procedures for submission might change after June 1st.
Thank you so much for your cooperation!
The Board of Directors/ GCUK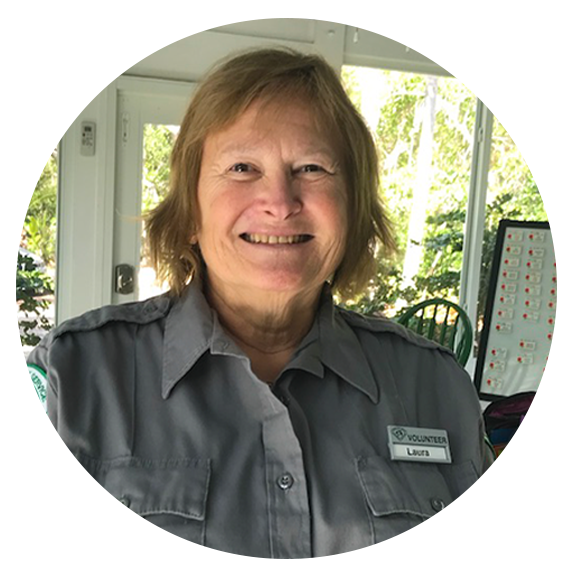 No new secretary notes this month.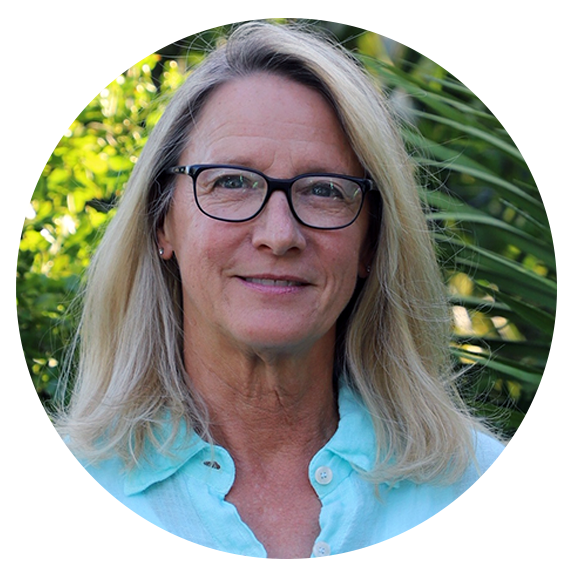 For those who were unable to attend our February meeting, we enjoyed a very entertaining evening program,
"The Importance of Honeybees", with Keez Beez founder, John David.
The question and answer portion of our meeting had to be curtailed so we would have time for the sampling of 15 different honeys produced by Florida Keys bees. We were left wanting to hear more about bees and hope to invite John to return to the club soon for a continuation of his fascinating presentation.
Join us Wednesday, March 11 for our Member Only Garden Walk. We will depart the Francis Tracy Garden Center at 10 A.M. and carpool to four gardens that members and friends of our garden club have graciously invited us to tour. We will see how each of these gardeners have worked to integrate natives into their landscapes to attract pollinators and other wildlife. Features demonstrated include food gardening, a Fairchild Connect-To-Protect garden and a certified Florida-Friendly Yard. Stay tuned as we will be hearing more about the Florida-Friendly certification program at our April meeting. At the end of our garden walk we hope you will join everyone for lunch at the Buzzard's Roost. Check your email for details and be sure to RSVP for lunch to laurie.brooks52@gmail.com. Remember, this garden tour is for club members only!
The program at our March 17th meeting will be "Container Gardening", presented by GCUK's longest standing member and Master Gardener, Kathie Carr. Kathie will demonstrate three types of container gardens, give us tips for different climates, and share her five favorite must-have garden tools.
Field trips by car to the Exotic Plant Festival & Bonsai Show (March 14-15) and the 39th International Orchid & Bromeliad Show (April 11-12) at Flamingo Gardens in Davie, FL have been posted on our website and information emailed to members.
There is still time to sign up and connect with other members who would like to attend these events. Go to flamingogardens.org for detailed event information.
Anne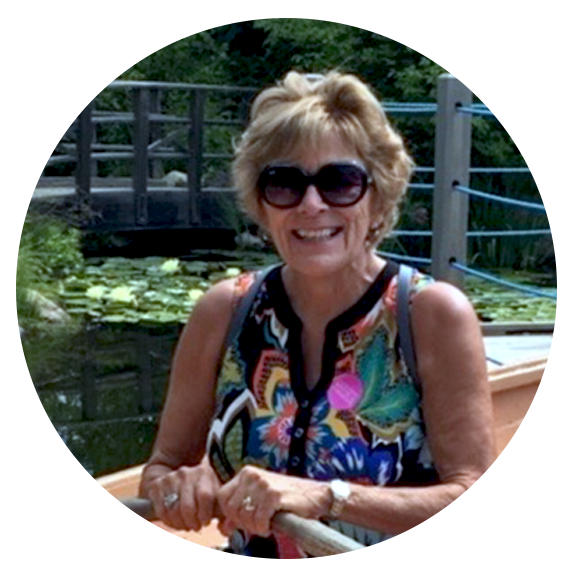 Fundraising Director's Notes
Our Garden Walk 2020 was another huge success for our Club. Approximately 750 tickets were sold, so I would imagine we had an additional 100 guests as walk-ins to the featured gardens and visit our clubhouse.
I would personally like to thank everyone who worked the day of the event, and the ladies who worked with me all this club year to make this happen. Beverly Middleton and I were on the lookout for homes the day after last year's Garden Walk to find the amazing gardens we had on our Walk this year. "It truly takes a village" to make this event happen.
During my 18 years of being a member, I have seen our club go from "just making ends meet financially" each year, to seeing this current, amazingly successful club year. We have improved our clubhouse and grounds to the charming gathering place it is today.
Naturally, this did not happen without many hard-working members.  The fundraisers we hold now are bigger and better than ever. A handful of people cannot do it alone anymore. Nowadays "it takes the entire club".
Moving forward I am going to set up several mini-committees for our fundraisers.  The idea is that each mini-committee will get their jobs done properly, with none of the jobs being too big or overwhelming.  Most of the jobs revolve around an individual fundraiser, so it is not be year-round obligations.
We anticipate a need for Mini-Committees over each of the following responsibilities:
Finding the homes to be on each year's Garden Walk,
Setting up outdoor banners at all venues,
Designing informational, promotional posters and tickets with venue maps on the back,
Venue yard clean up during the week before the event,
Coordinating ticket outlets,
Venue Hospitality,
Clubhouse Tea Party or Bake Sale,
Programs _______________________,
Supplies and storage room custodian,
Vendor Liaison (setting up and greeting the morning of the event),
Traffic patrol and parking lot attendants.
If we have one person in charge of each of these mini-committees the events will run in an orderly way, efficiently resolving any problems that might arise. In this way no one person will be unduly stressed trying to get it too much done.
Please, as a dedicated club member, look at this list of eleven responsibilities, find your area of expertise or interest, and let me know on which mini-committee will serve.
MEETING REMINDER:  We will have a meeting on March 10th at noon to discuss Garden Walk 2020's pros and cons of performance. Please show your dedicated interest and join us there.
We want your fair feedback so that we may all make our future fundraising events run more smoothly.
Hope to see you there.
Evelyn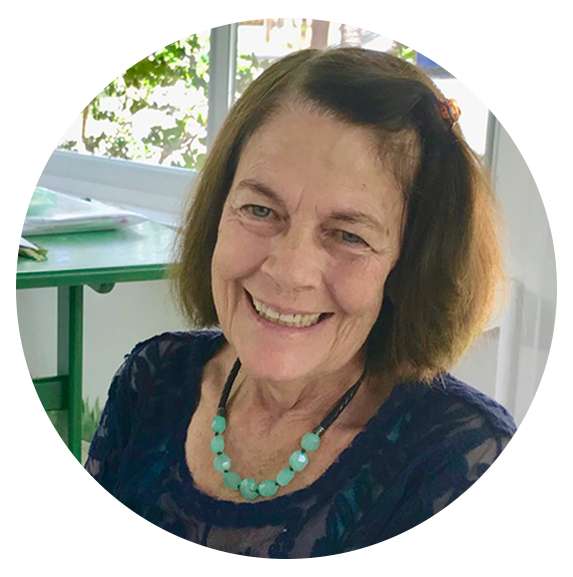 Property Director's Notes
I haven't spotted any green shamrocks yet this month, but the red and orange nasturtiums are blooming their pretty little heads off in our clubhouse garden. They are beautiful to behold. But to enjoy them fully, all club members are encouraged to pluck an edible blossom or two and taste them. They are nice, and a wee bit spicy. They add lovely interest to a salad!
Did you know that we have high hopes these days to expand our Francis Tracy garden's irrigation system? Plans are underway to seek grant monies for this important property improvement project. Meanwhile the manual-watering volunteers are doing a great job. If you want to join in their noble, plant's-life saving cause then contact me.
Elsewhere around the garden, the CROP CAGES have done a great job defending their contained plants from the appetites of our marauding neighborhood iguanas. We plan to take more preventative measures ahead.
Update from St. Patrick's garden green – the weekly meeting time of the Francis Tracy Garden Gnomes has been changed.
Have you ever been lucky enough to spot one of those playful club volunteers as they go about their spritely work?
The best time to see one of these legendary creatures (and maybe join in their fun) is every Wednesdays at 1:00 p.m. at the Francis Tracy Garden Center.
Garden Gnome work is hungry business, so have some lunch before you come, then join in and plant something, prune something or help us plan something. That is sure to bring a smile to the face of even the grumpiest of Leprechauns out there. (You know who you are! Gnome's the word though. We aren't telling.)
Other matters – Some thrifty members have discussed starting a Seed Saver group; let me know if you might be interested in that.
In the meantime, if you are good with germination, or maybe just want to try your hand at it, we are planning to grow seedlings for the Fall 2020 vegetable planting season.
But above all else, keep growing, it is your best plan.
Bevie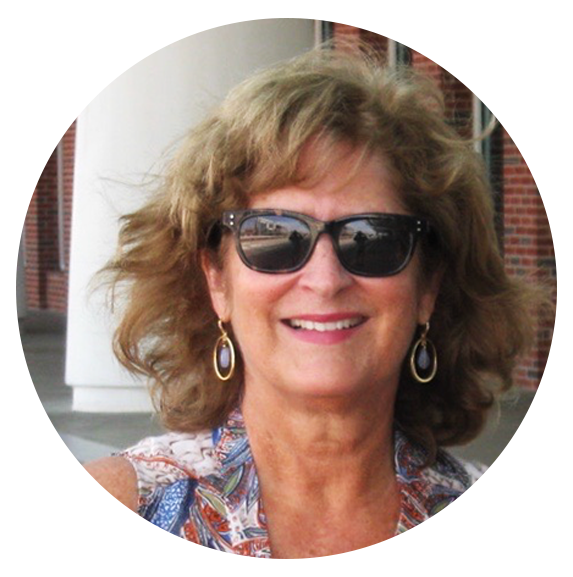 Publicity Director's Notes
Garden Walk 2020 was a big success. Thank you to all!
Club members are invited to submit content to this Grow & Tell forum each month.  Share what you've been growing!
Each of these kitchen herbs was purchased from the produce section of my local grocery store (Key Largo and Tavernier); the sage & dill were actually purchased in hanging packets, pre-snipped!
I dipped the snips into Root Tone, planted them in moist dirt, tucked them into the garden in filtered light, and watered daily. They are growing just fine. WooHoo!
Debbie Sue Jonas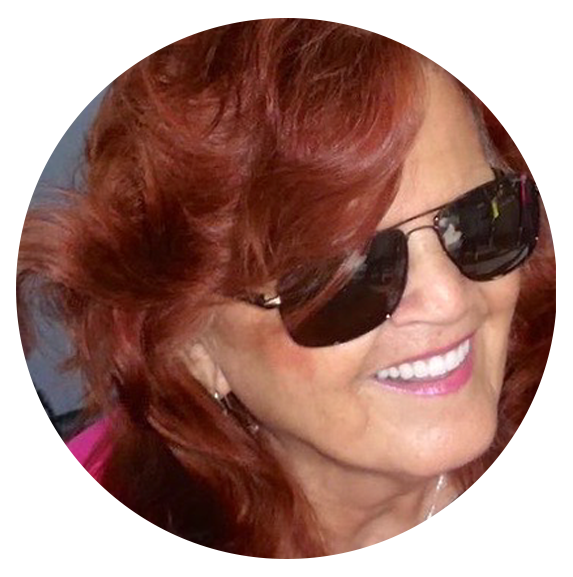 Social Media/Facebook Notes
by Joan Hilt, Chair and Laurie Brooks, Vice Chair
The Garden Walk was a huge success. It is wonderful to see so many enjoying the Facebook posts and sharing them. Thank you for your continued support. Remember to like and share GCUK posts of events, meetings, articles of interest and articles on how our club members contribute to the Upper Keys community. Email Joan with pictures of events and items of interest to be posted on Facebook.
Joan
Be sure to visit these website pages:
Gallery— to see all of the new beautiful Garden Walk 2020 pictures that have been posted, as well as photos of other Club events and activities.
About Us— contains a wonderful and interesting history of our Club.
Members Only— Minutes, Address Book and Photo Book can be found on this page.  Please send V.P. Laurie Brooks a head shot if your picture is not in the book.  A member password has been set for this section of the website and may be requested by email to: info@gardenclubupperkeys.org
Pictures you wish to be included on the website need to be sent to Lonell. Don't forget to add the date and event.
Lonell & Amy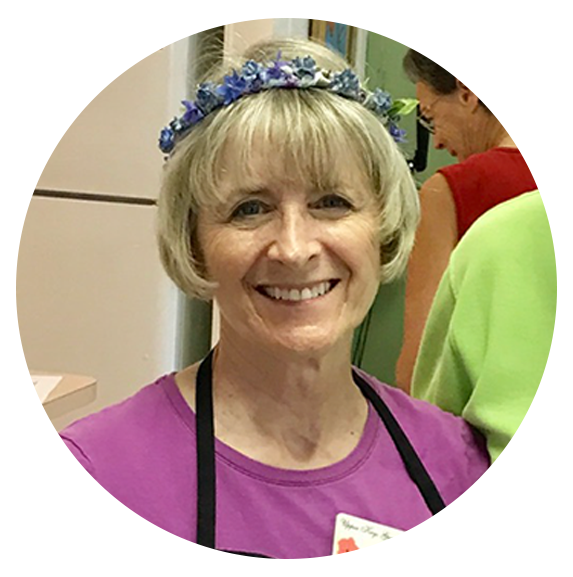 by Lonell Rice and Amy Jorgenson, webmaster
Hospitality Director's Notes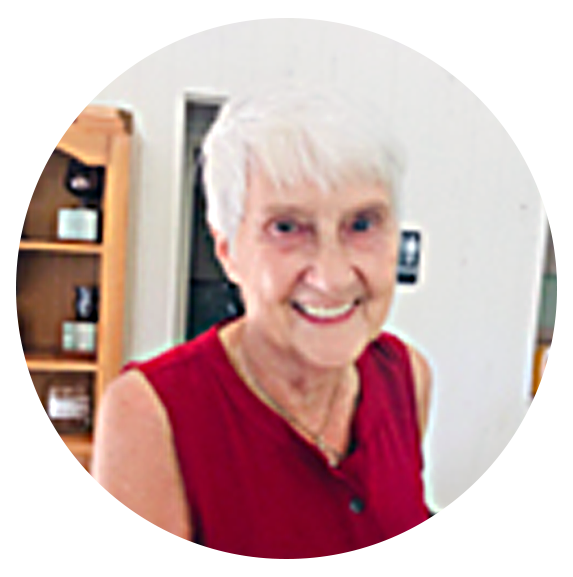 The home baked goodies contributed by club members for the Garden Walk 2020 tea party were both delicious and attractive. Thank you – each and every one who contributed! There were enough leftovers for refreshments for the February meeting.
Assistance please! I could really use some help setting up for and at our monthly meetings. I would really appreciate it.  Would you like to be on the Hospitality committee? Let me know.
Also, we need door prizes for the monthly meetings. Could you donate some small potted seedlings, envelopes of seeds from your home garden, tiny floral arrangements, or small garden-related trinkets?
COME EARLY TO THE ST. PATRICK'S DAY MEETING FOR FELLOWSHIP!
And don't forget the wearing of the green so you won't to be pinched!
The next General Membership meeting will be held on Tuesday, March 17th at 11:00 A.M. The doors will be open one hour earlier at 10:00 A.M. to allow members the opportunity to socialize. Baked goods and drinks will be available at that time.
Plan to come an hour early to each monthly meeting to socialize with your fellow club members over a cup of coffee and maybe a sweet treat.
Betty Ann
CONDOLENCES  Do you know of a fellow GCUK member who is sick, going to have surgery, or who has just lost an immediate family member? We want to send out an acknowledgment on behalf of the Club. We love our Club members and want to nurture them in times of trouble. Please contact me so that condolences may be sent out. Thank You!
MARCH BIRTHDAYS:
Ellen B., Suzy C., Lynn D., Linda J., Carol S., Jeanine S., Edna W., Eleanor W.
Membership Statistics: TOTAL members – 107
Individual members – 63
Family members – 36
Business members – 1
Honorary members – 7
We are happy to welcome New Club Members, Carolynne Ellis Jones, Denise Gordon, and John Gordon.
Debbie Sue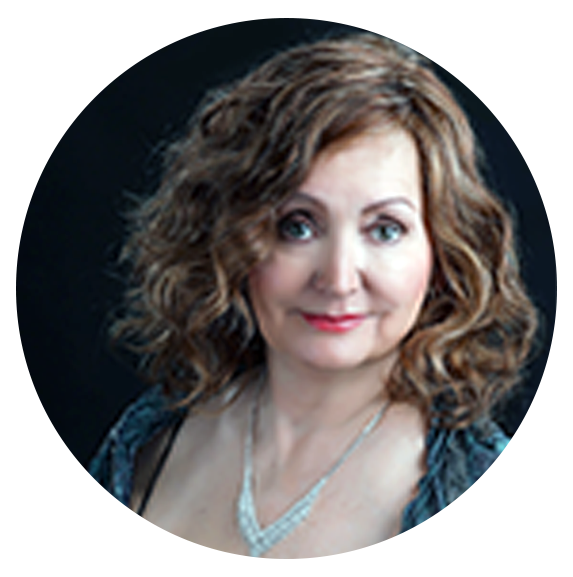 Membership Director's Notes
Clubhouse Director's Notes
Part of our house tasks include keeping up with supplies, making sure that equipment is operational, interiors cleaned and ready for our meetings.
We are doing the best with limited room, but are lacking space for all the holiday and special event storage, as well as all the cleaning supplies, etc.
Next goal is to work out with volunteers, what we can do to maximize our space, and make access to what we need easier. Welcoming ideas.
Christine
We are scheduled to cook and serve a meal at
Burton Memorial United Methodist Church on Thursday April 30th.
Happily, Garden Club member John Reig has volunteered to pick up all ingredients he will need to prepare his signature Chicken and Port Paella. He asked only that we donate the money for the ingredients so that we will have enough to feed 60 blessed diners.  FYI, so far, we have collected $60. Please give generously to feed those in need.
In addition to monetary donations, we will need two large salads and bread.  The church provides lots of desserts of late, so we will not need any of them donated.
I am unable to attend meetings for a while, so am letting you know now that John will need help setting up the Paella dinner and cleaning up afterwards, so please offer help him!  Contact John to donate and volunteer. Thank you!
Edna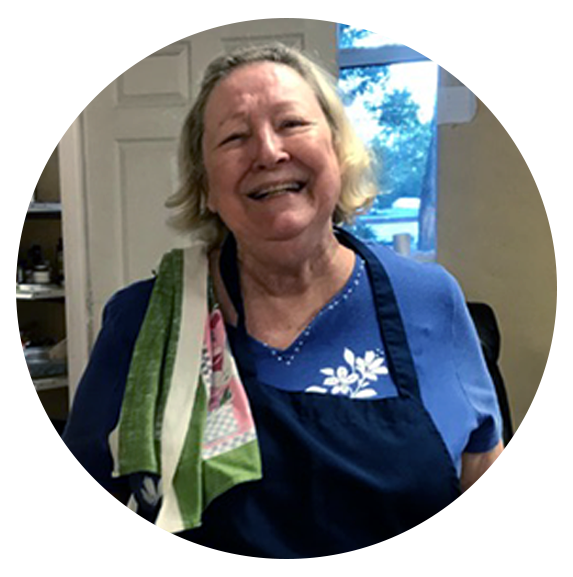 Community Outreach-
God's Kitchen
Coordinator's Notes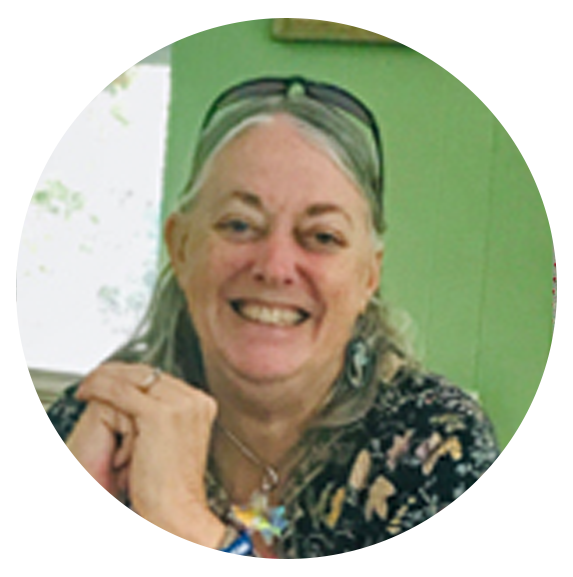 Community Outreach and Education Notes
February was a busy month for our outreach projects. I would like to encourage all of you to participate fully in our Club by volunteering to support one or more of our projects. This year these projects are:
Community Outreach
Attending Chamber of Commerce meetings in Islamorada and Key Largo,
Arranging flowers with nursing home residents,
Cooking for or serving food at God's Kitchen, Burton Memorial Church,
Providing and planting trees for newly constructed Habitat for Humanity homes, and
Preserving the sensory garden at Island Dolphin Care.
Education Partnerships
Working with the student garden club at Ocean Studies Charter School to maintain their wildlife and Connect to Protect gardens. We added two new Connect to Protect plants to their garden this month – a Walter's Groundcherry and a Havana Skullcap. The students also placed orchids in the trees on campus.
Working with REEF interns on our butterfly garden at their headquarters. Next workday is scheduled for Saturday March 14, 9-10:30 AM.We had a successful workday at REEF on 16th of February. Beforehand, REEF intern Amelia Welch accompanied Laurie Brooks to Fairchild's nursery where we picked up Connect to Protect plants for the Garden Club, REEF and Ocean Studies. REEF's plants from Fairchild as well as Native Plant Day plants from Pennekamp and butterfly attractors from Island Home all got planted and mulched. Amelia and Laurie labeled the plants on Monday, the 24th with rocks beautifully painted by Amelia.
Caring for our Fairchild Connect to Protect garden at Francis Tracy. Go and take a look at the two new additions to our garden: Walter's Groundcherry (Physalis walterii) which produces edible husk fruits like a sweet tomatillo and Pineland Clustervine (Jacquemontia curtissii) with pretty white flowers. We also have a slash pine, a silver palm and a Florida Privet still to plant!
Contributing to one of our scholarship funds – Take Stock in Children or the Wekiva Camp program. On Feb. 19, Laurie Brooks, Evelyn McGlone and Beverley Middleton presented a Garden Club of the Upper Keys check for $500 (matched by Evelyn) to Take Stock in Children at a fundraiser held by Ms. Peg Laron at Bay Harbor.
Participating in the Master Gardener Program; or
Participating in the monthly Native Plant ID classes. The next two are March 17th on cacti, and April 23rd at 5 PM at GCUK's Francis Tracy Clubhouse. On Feb. 20th Jim Duquesnel taught those attending how to identify native members of the Fabaceae (pea family) using plant identification keys from three different texts we identified Jamaica Dogwood, Necklace Pod and Cow Peas while eating another member of the family–Edamame (soybeans) for a snack.
It is super exciting to me to see how many ways we can support our Garden Club's stated mission and our community as well, as members of this dynamic, caring club! —Laurie
Garden Club member volunteers are going to celebrate St. Patrick's Day a bit early this year at Crystal Health!!!
Our floral arranging workshop will take place on TUESDAY – March 10 at 2:00 p.m. at the Rehab Center.
Please mark your calendar and contact Jean Simmons if you would like to volunteer to help. We would love to have you join in the creative and fragrant floral fun.
To see some of the beautiful results of our workshop labors, we invite you to view pictures of some recent floral arranging workshops at Crystal Health, on both our Facebook page and website Gallery page.
Jean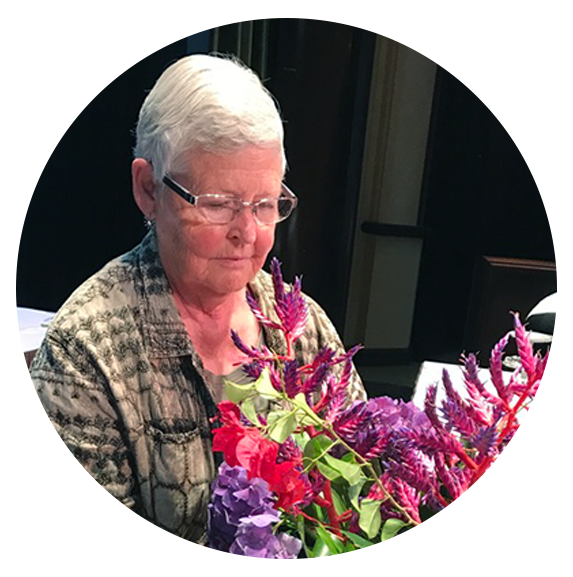 Community Outreach-
Crystal Health & Rehab Notes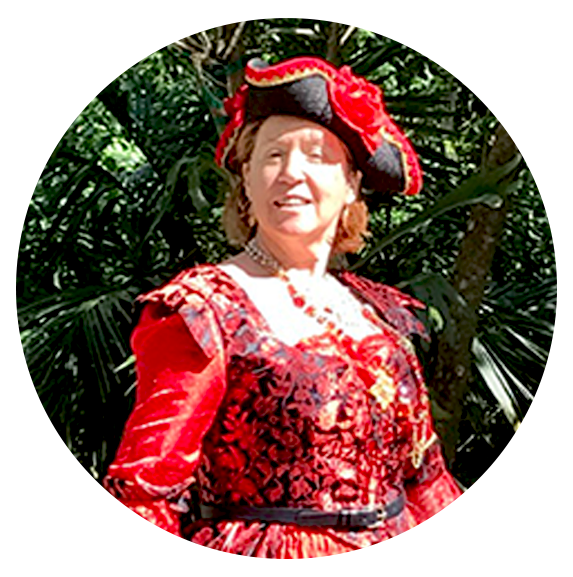 Our next Crafty Tuesday class meets March 24.
It is jewelry time. So, come learn how to combine stringing beads and chain to make a lovely necklace with a pearl drop. Because this project doesn't use many beads, the cost of materials will be the usual low price of $5.
Class fun starts at 11 A.M. at the Francis Tracy Clubhouse, MM 94.4, Bayside.
If you have any questions about this jewelry making project or have suggestions for some future fun crafts projects just contact Donna.
FYI – Classes scheduled for the balance of the 2019-2020 club year include: April 28, and May 26.
Donna
Help! Looking for club member(s) interested in helping sift through our group's rich history with me.
Also, if you have any historical club materials please bring them to me at our monthly meeting or contact me via the email link at the top of this page. Thanks!
Gerry